40 Days | Two Jax Parks | 20 High Schools & Middle Schools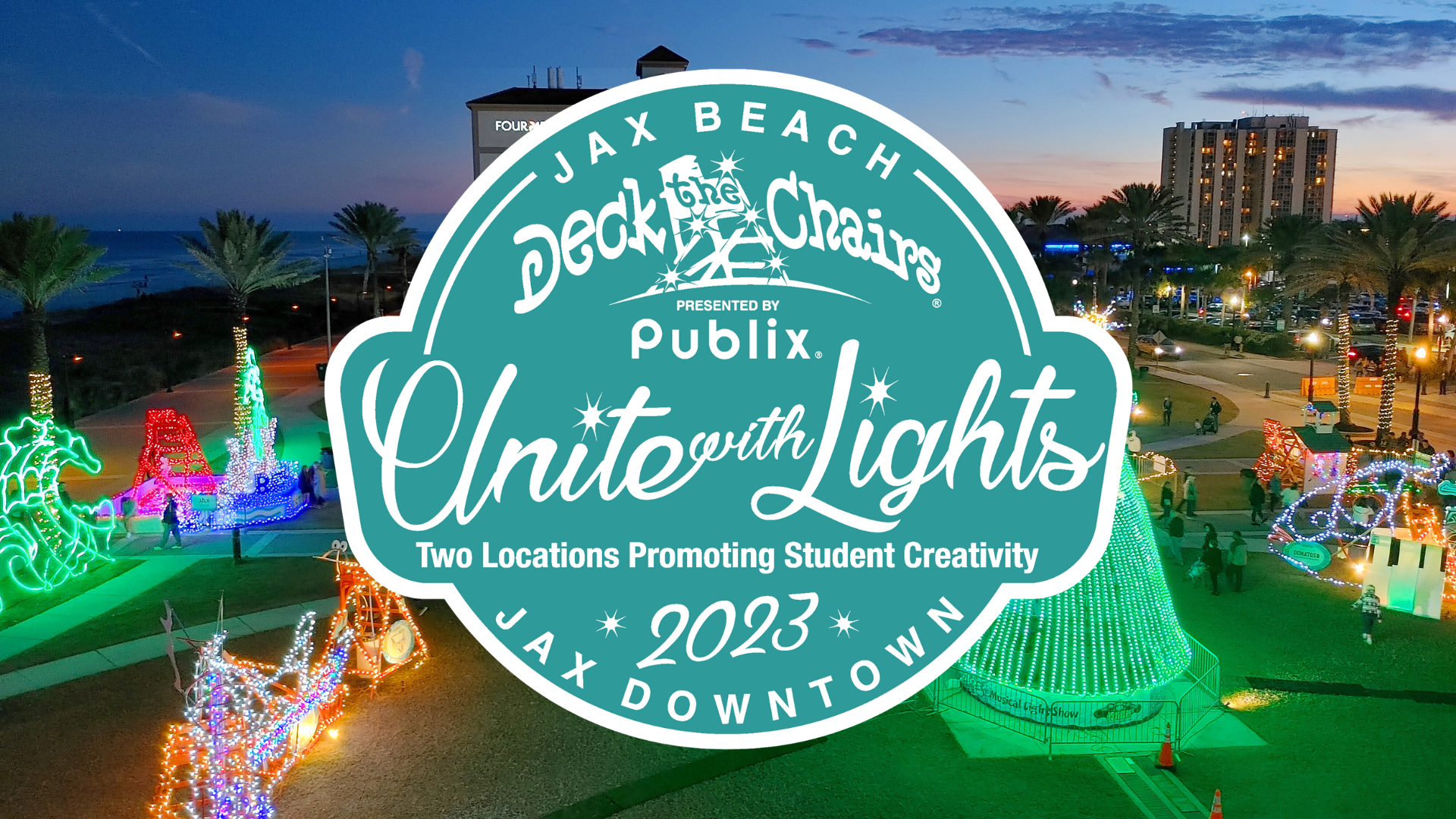 Deck The Chairs has invited area middle schools and high school art programs to participate in one of two student exhibits this holiday season. Deck The Chairs at James Weldon Park or Jax Beach Deck The Chairs!
The three-month in-school decorating project will feature students' creations at
James Weldon Johnson Park | December 6, 2023 - January 9, 2024
Jacksonville Beach Seawalk Pavilion | November 22, 2023 - January 1, 2024
The Unite with Lights Student Exhibit Awards will be held on December 16, 2023 2:30-5:30pm at Seawalk Pavilion in Jacksonville Beach.