Lane Kiffin is willing to go to any lengths to get his players focused for a huge game with UCF this weekend. Even making up quotes from opposing players.
With FAU preparing to take on UCF, Kiffin printed out a quote from Knights defensive back Nevelle Clarke and posted it in the weight room.
The comment makes it seem like Clarke predicted he is going to shut down star RB back Devin Singletary.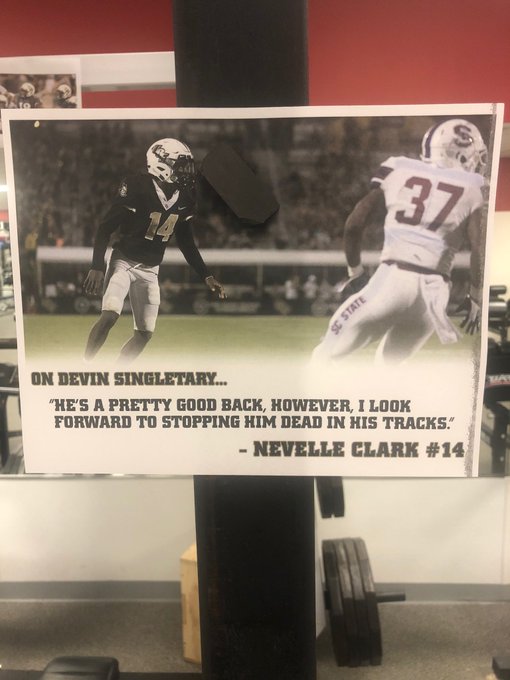 The rub? Clarke never said anything about stopping Singletary in his tracks. The quote likely comes from an article in the Orlando Sentinel, in which author Brian Murphy wrote that Clarke is "looking forward to that challenge and stopping Conference's USA's reigning Most Valuable Player dead in his tracks."
The only actual quote he attributed to Clarke, however, was Clarke calling Singletary a "pretty good back."
This should go over real well in the UCF locker room! The Owls and Knights hook up this weekend in Orlando.